From today's reading...
But if your heart turns away, if you refuse to listen, if you let yourself be drawn into worshipping other gods and serving them, I tell you today, you will most certainly perish; you will not live for long in the country which you are crossing the Jordan to enter and possess." Deuteronomy 30:17-18
"But Wes, we're modern people. We know right from wrong. We don't worship other gods."
Meanwhile, CBS and a big chunk of the world was smiling and grinding to Sam Smith's performance at the Grammy's earlier this month.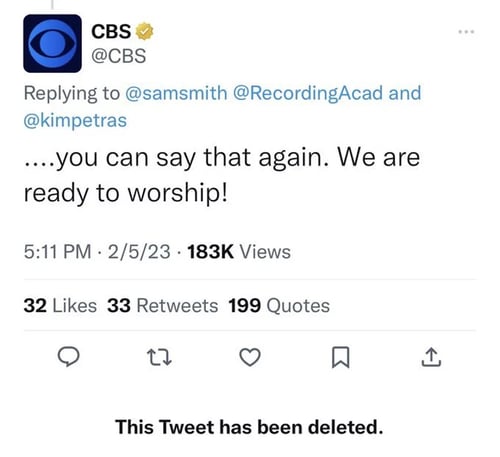 The Bible is not dead, outdated, fiction, or a tool for oppression by the patriarchy.
It's a user's manual for you and me to show us how to not perish.
In other words, it's a guide to show you exactly how to...
Stay the course.
Keep the faith.
Endure.
Market like you mean it. Now go sell something.
Images: Christian Post